Talk on Applied Ethics (online, in French)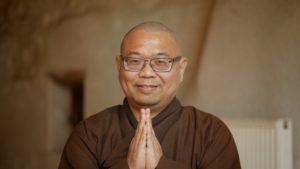 Hosted by Maison de'inspir
On 6 March 2022, Brother Bao Tang will offer us a teaching by Zoom: 'Applied Ethics, the art of living in safety and in freedom'.
Today we live in a time when there is a lot of polarization in society. It is very important to have the capacity to be resilient, to be aware of our actions (body, speech and mind) through applied ethics in order to know how to direct our life in such a way that we can touch peace, security and happiness. We are all invited to practice together and explore applied ethics.
Please see Maison de'inspir's calendar for times and booking details.
UPDATED: you can watch Br Bao Tang's talk below: