A global vision to walk the path of compassion, peace and joy in education through the practice of mindfulness.
'Happy Teachers Will Change the World' is a film about teachers learning mindfulness, true transformation and happiness.
Watch it. Get inspired. Be the change.
By artist/ filmmaker Wouter Verhoeven.
A film that shows what happens on our mindfulness retreats for educators. Please share it to help us reach out to as many teachers as possible—at all levels, worldwide—so that mindfulness, concentration and the insight to take care of difficult emotions may be available in classrooms everywhere. Be the change you want to see in the world, so that the children and students of today and tomorrow will become mindful, responsible, ethical and happy citizens of the global community.
---
News and Updates
---
Learn More About Wake Up Schools
These resources offer ways for teachers, administrators and parents to cultivate joy in themselves, their children, and communities.
Take a look
We offer practice tools, teaching resources, retreats and news about mindfulness programs taking place around the globe.
About >
I have arrived, I am home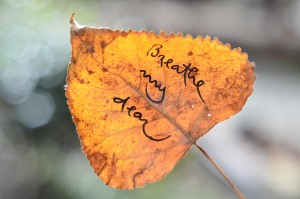 Peace starts here and now.  It is available to us with every breath, with every step.