Weekend Educators Retreat for Experienced Practitioners ONLINE
October 21, 2022

-

October 23, 2022

€60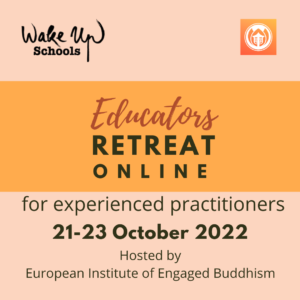 This weekend retreat is for teachers with experience in the Plum Village / Wake Up Schools tradition
Mindfulness in education ~ what next?
Today young people face a complex, challenging future, dealing with climate crisis and social injustice. They face challenges retaining their sense of self worth amidst the forces of relentless advertising and powerful social media. In the midst of this, we, their teachers, know how they long to engage in the world purposefully and ethically. How does mindfulness in education fit into this picture?
During this retreat, we will consider the ethical and community components of mindfulness in school and classroom. We will examine ways to incorporate mindfulness into specific subject areas such as the sciences, literature, and the humanities. We will consider how to develop programs that run from year to year. We will also work with the interesting dynamics that arise from being seen as a mindful teacher by colleagues and the community.
All educators are welcome; however, this three-day retreat is designed particularly for middle and high school teachers who already have a personal mindfulness practice and who have begun to share mindfulness in their schools, either on a small or large scale.
It begins on Friday, October 21, around 5:00 pm and ends before 5:00 pm on the last day
Registration procedure
To register for the course, please email EIAB at registrar@eiab.eu with your complete registration information.
Course fee
The total course fee per person is €60
Discount
It is possible to apply for a discount
Course facilitators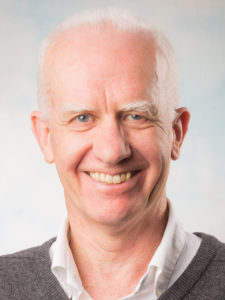 Miles Dunmore teaches English at the American School in London. A lay practitioner in the Plum Village tradition, Miles travels each year with students and colleagues from ASL to practice at Plum Village. He has assisted in running and facilitating educators retreats at locations including Plum Village, London, the West of England, and in Spain.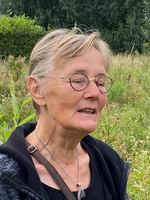 Tineke Spruytenburg (1954) graduated in Pedagogical sciences. After an academic career she became a qualified teacher at the age of 48. She worked in basic and special education.
She has been a member of the Order of Interbeing since 2006 and lived in Plum Village for two years. In 2007 she visited Vietnam with Thay and the four-fold Sangha.
She organized and facilitated family retreats, supported many children's programs, and co-facilitated (international) retreats for teachers in The Netherlands and E.I.A.B.
Since June 2018 she is a Dharma Teacher in the Plum Village tradition.