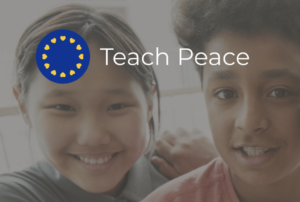 We are happy to share the launch of a new peace education project from The European Buddhist Union [EBU], called Teach Peace.
If you are a teacher in a school in Europe, this is for you!
The vision of Teach Peace is for schools to be beacons of human flourishing and social cohesion. When teachers embody and share skills for peace and connection, students learn by example, changing the culture and learning environment of the whole school.
In this initial phase of Teach Peace, we are looking for school teachers who wish to set up a peace project in their school, becoming 'Peace Champions'. Teach Peace will support, train and mentor these teachers as they establish the project.
Wake Up Schools has supported EBU in developing this project.
Find out more at https://www.teach-peace.org/