Educators Retreats in Uganda
January 14, 2019

-

January 26, 2019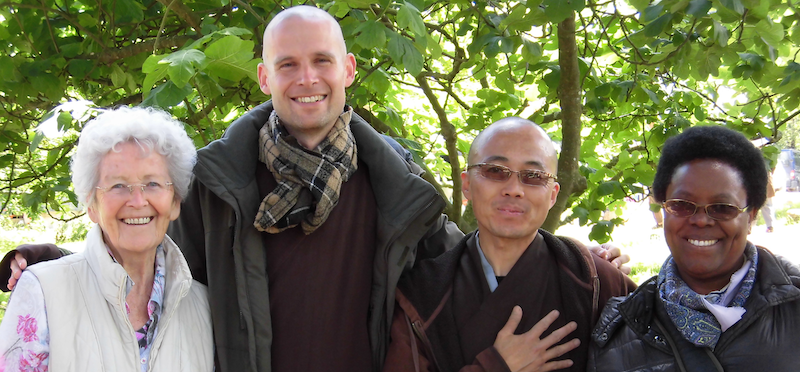 A delegation of 7 monks and nuns from Plum Village has arrived at the St. Francis Family Helper Programme in Uganda to direct 2 Educators Retreats of 5 days each.
The dream for this retreat began in June 2016, when Mary and Christine travelled to Plum Village and met the Wake Up Schools team. They shared their vision of bringing child-centred liberation education into primary schools in Uganda, thus
eliminating violence and abuse of children.
The monastic delegation is joined by filmmaker Wouter Verhoeven.
The retreats are being supported by the Irish Embassy and the Missionaries of Africa (White Fathers), and Parallax Press is donating 500 copies of 'Happy Teachers Change the World' to support the practice and happiness of teachers in Uganda. Thank you all!
You can hear Mary and Christina speak more about their work in Uganda here: https://wakeupschools.org/webinar-uganda/