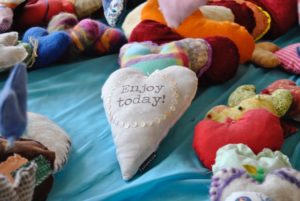 "My first week as "a happy teacher" is done.
I feel so much stronger and more relaxed than before!
Tired, yes …but also so happy.
I know now that it is ok to be tired and I take care off my body with kindness.
Never looked at it this way : )
There is confidence in me like never before.
I pray that i may cultivate my awareness of my breathing each day so I can be an example for others.
Especially for the children.
You are really changing the world!
Thank you!"