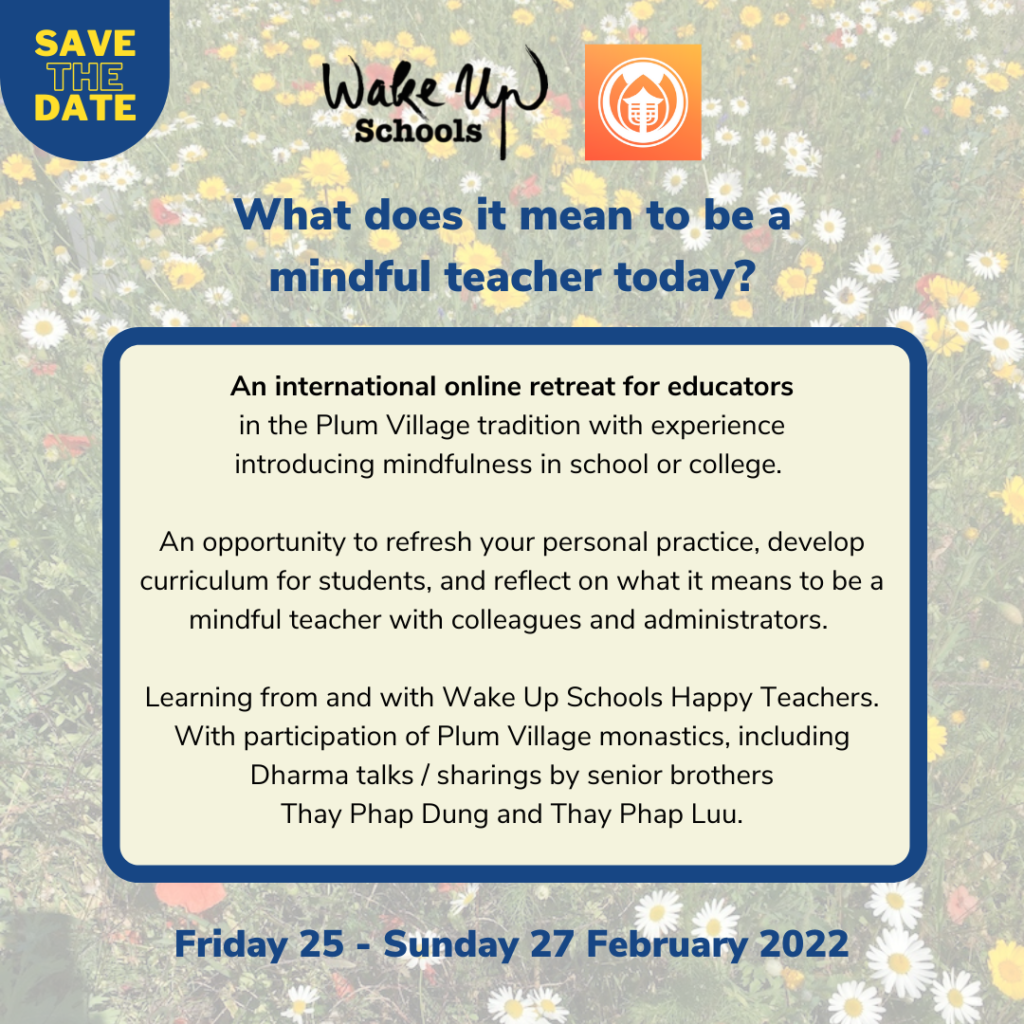 Online Wake Up Schools Retreat
Friday 25 – Sunday 27 February 2022
With Thay Phap Dung and Thay Phap Luu
What does it mean to be a mindful teacher today?
An international online retreat hosted by Wake Up Schools, from Friday 25 to Sunday 27 February 2022, for educators practicing in the Plum Village tradition who have experience introducing mindfulness in school or college.
An opportunity to refresh your personal practice, develop curriculum for students, and reflect on what it means to be a mindful teacher with colleagues and administrators. Learning from and with Wake Up Schools Happy Teachers around the world.
The retreat schedule allows participants to engage around the world.
Translation available into French, Spanish, and German.
With participation of Plum Village monastics, including Dharma talks / sharings by senior brothers Thay Phap Dung and Thay Phap Luu.
Booking is not yet open. For now, please save the date!