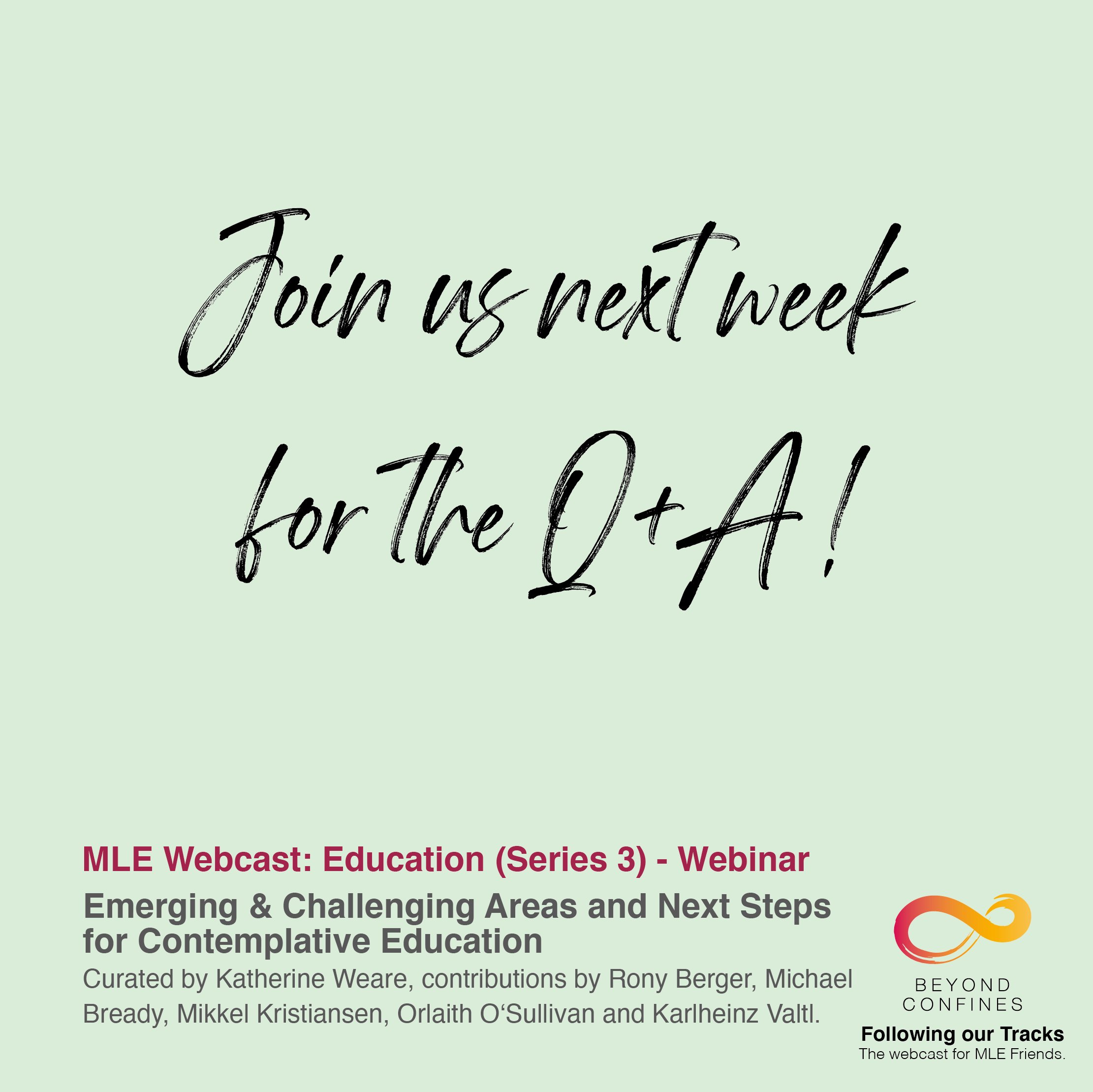 On Tuesday 20 April, Wake Up Schools took part in a Mind & Life Europe (MLE) webcast. It was part of a series exploring mindfulness in education.
The webcast drew together voices from the third MLE webcast series titled "Emerging & Challenging Areas and Next Steps for Contemplative Education".
The webcast was facilitated by Gábor Karsai (Managing Director of Mind & Life Europe) and Katherine Weare (Principal Investigator for Education, Mind & Life Europe).
Guest speakers included Rony Berger, Michael Bready, Mikkel Kristiansen and Karlheinz Valtl. Orlaith O'Sullivan represented our Wake Up Schools community and spoke about the three pillars of Wake Up Schools, our trauma-informed work and our focus on embodiment and building community.
The webcast is initially available for Friends of Mind & Life Europe, and will be available to the general public later this year.