Arriving at Morning Sun I not only realized that I was welcome but that I was home. I was at home with myself and I was at home with a community of beautiful, grateful, inquisitive, curious, loving people. A place where everyone can be their most authentic selves…

– participant
Held in June 2019, this was the first educators retreat to take place at MorningSun Mindfulness Center in New Hampshire. It was supported by Dharma teachers Valerie Brown, Richard Brady, and Fern Dorresteyn. The participants drew from a range of professions, including K-12 teachers, social workers, physicians, educational administrators, university professors, music & art teachers and community builders.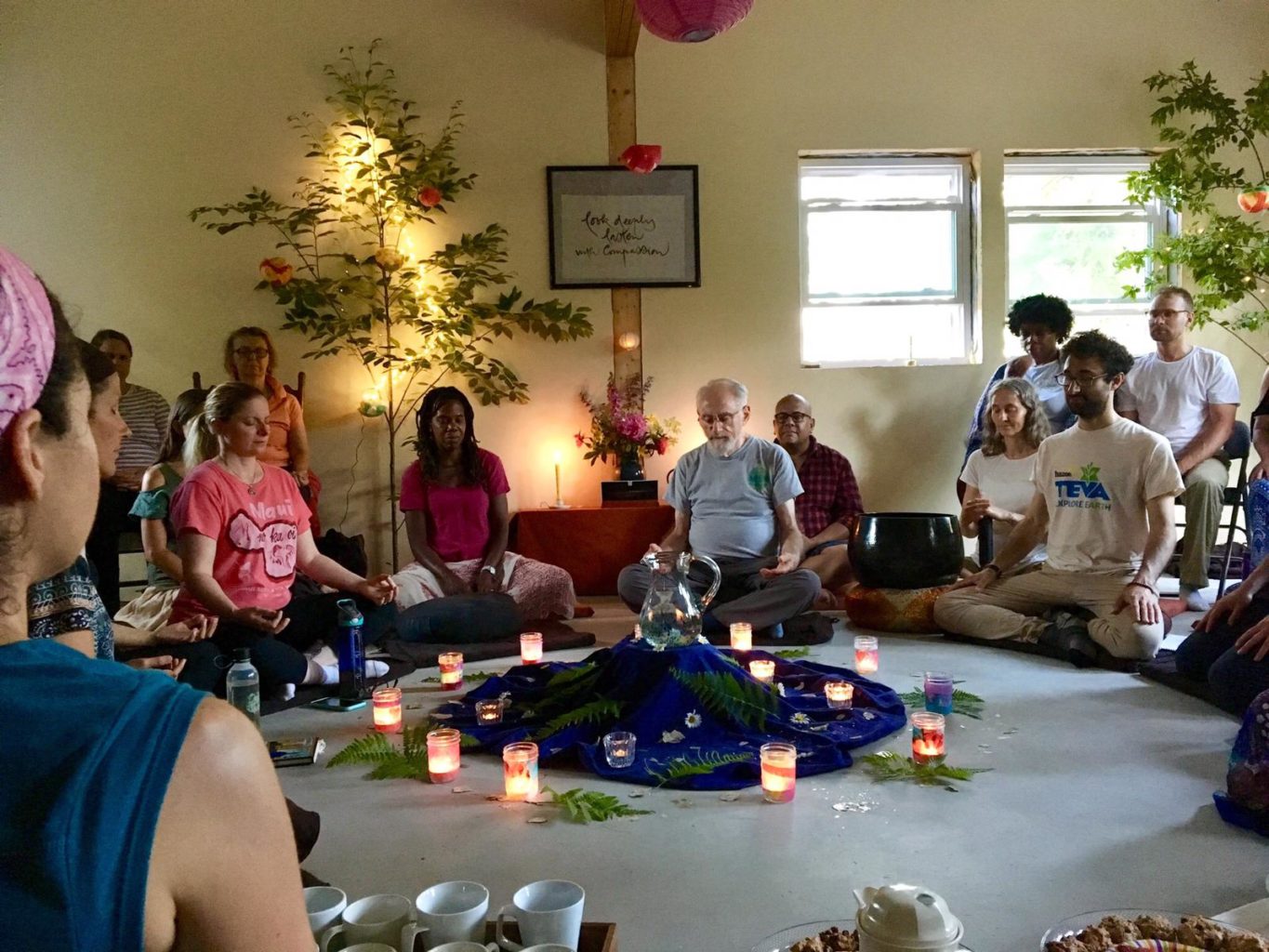 The first pillar of Wake Up Schools is embodiment, and this retreat invited the teachers to focus on their own practice and to care for their bodies, feelings, perceptions and close relationships.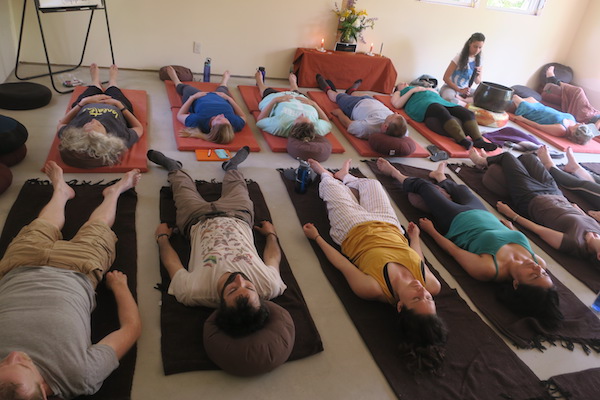 An Educators Panel facilitated by Valerie offered the change for personal sharings, and retreatants were captivated by how the panel had compassionately and skillfully woven the practice into their daily lives – both professionally and personally.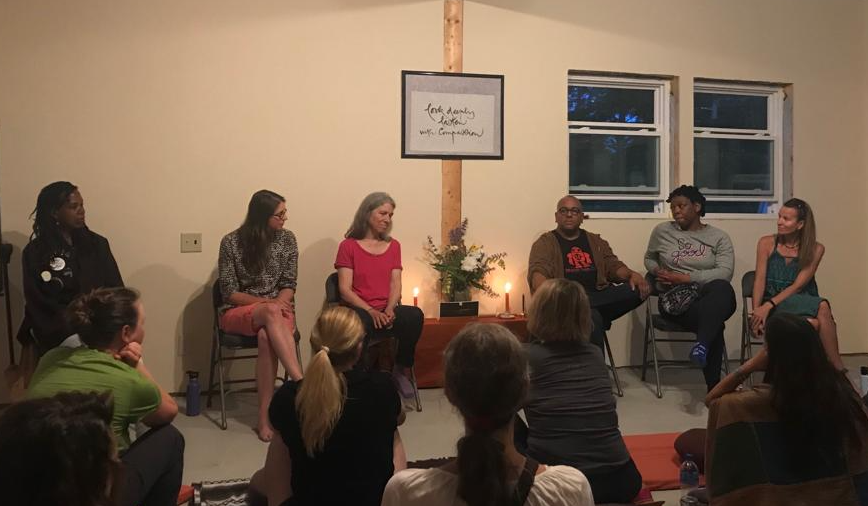 A panel on the Five Mindfulness Trainings was facilitated by Michael Ciborski, and nourished many wholesome seeds, with 16 people receiving the trainings, either for the first time or as a renewal.
The Dharma talks offered a range of rich topics that were particularly suited for thelives of educators, such as the Plum Village basic practices, the 4 nutriments, healing centered approaches in response to trauma, embracing joy and suffering, teacher wellness, and taking the practice home. There were two Dharma talks offered every morning by Richard, Valerie, and Fern and the participants expressed immense gratitude for the range of depth and insights shared throughout the retreat.
I grew so much in 5 days and that is very helpful to who I am becoming.

– participant
The surrounding environment of MorningSun also offered rich teachings and was one of the jewels of the week. Participants took time to walk and rest in nature, to receive the healing that is always being offered.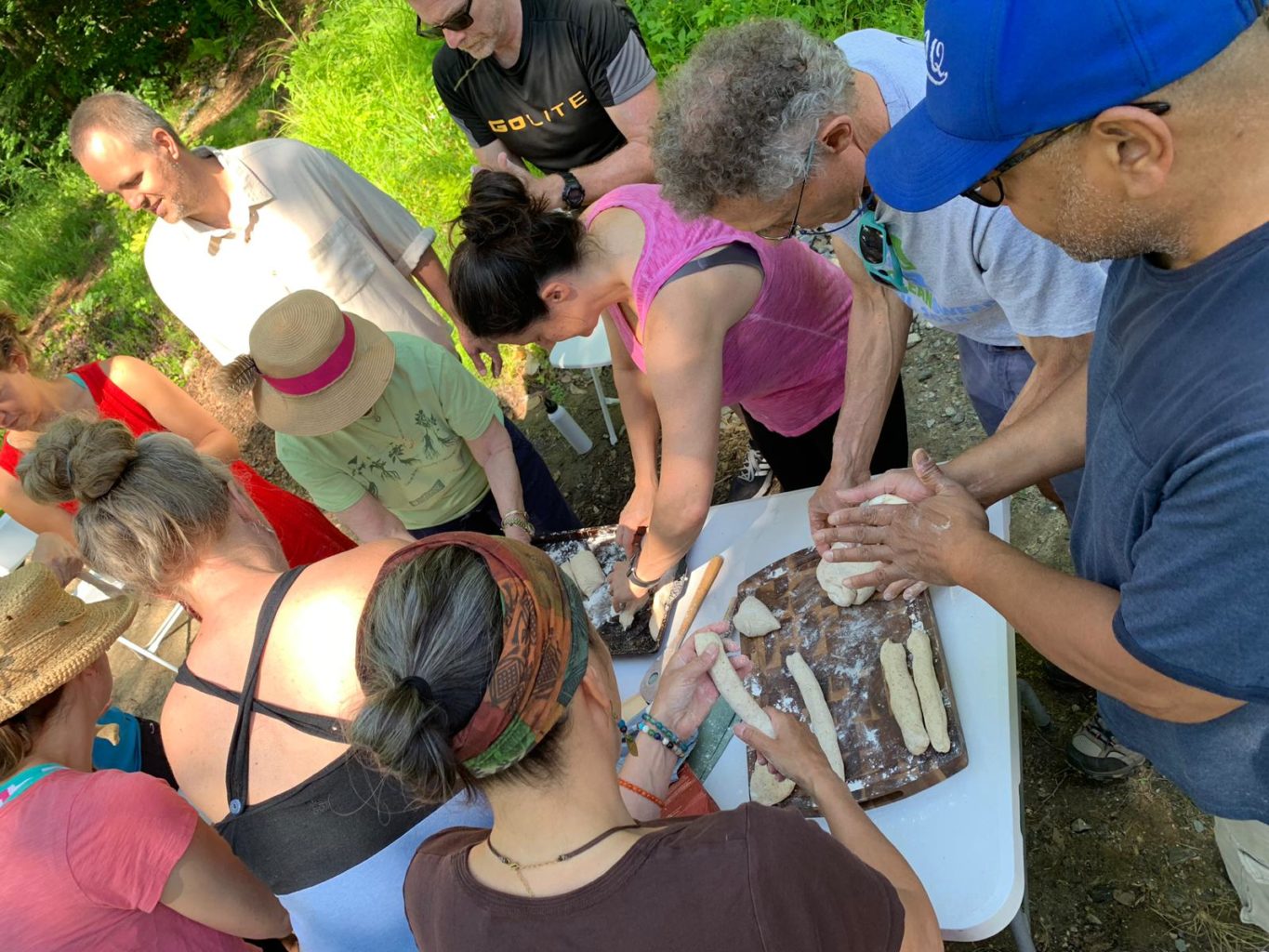 I wasn't expecting such a huge shift to occur. I came to learn and see what I could share and in addition I gained something much more difficult to explain. It's deeper than words; it's found in silence.

– participant
This retreat was made possible by the generous support of the Thich Nhat Hanh Foundation. If you would like to help Wake Up Schools to continue our work, you can go to thichnhathanhfoundation.org and earmark your donation for Wake Up Schools.